SUPPORT Act signed into law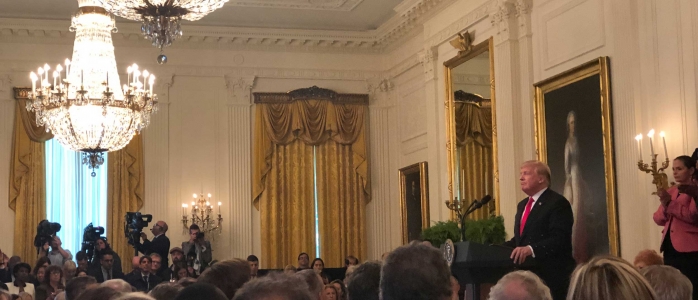 On Wednesday, October 24th, 2018, the President signed H.R. 6, Substance Use Disorder Prevention that Promotes Opioid Recovery and Treatment for Patients and Communities Act or SUPPORT Act into law. The bill authorizes $8.5 billion in federal funding to combat the opioid crisis including provisions across the full spectrum of prevention, treatment, recovery, criminal justice reforms, law enforcement, Medicare and Medicaid coverage improvements and reducing patient brokering.
This is the most comprehensive package of addiction legislation passed in history.
Capitol Decisions and the Van Scoyoc Companies commend the dedicated policymakers in the Administration and Congress who worked tirelessly over the last two years to make comprehensive opioid legislation, regulations, and other policies become a reality. While work is not done, it is time to salute the policymakers and staff who have dedicated their time and efforts to the millions of Americans in or seeking recovery from addiction and to the 72,000 that lost their lived to this illness last year alone.