Worst Tornado in Two Decades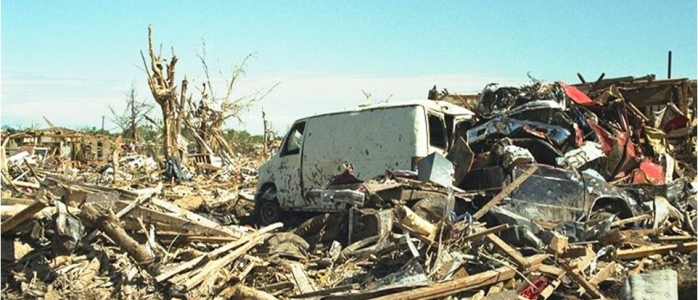 May 3, 1999, a deadly series of 59 storms and tornadoes roared through Oklahoma and neighborhing states, devastating homes, taking 44 lives, and leaving disaster in its wake. It was the worst storm disaster in two decades.
One F5 tornado, the strongest category, took aim at Midwest City, Okla., a city of 60,000 people a few miles east of Oklahoma City. Five people were killed; nearly 200 homes and 27 businesses destroyed. The center of the city was wiped away.
Over the next five years, Capitol Decisions Inc. worked with the leaders of Midwest City to find as much Federal assistance as possible to restore the shaken community.
CDI helped Midwest City develop a strategy for economic recovery that has produced more than $4 million in funding for downtown revitalization funding through the Department of Housing and Urban Development and the Department of Transportation. The money helped the city construct a conference center and rehabilitate and modernize downtown streetscapes.
"These improvements stimulated private reinvestment in the area resulting in the construction of five new hotels and a new Home Depot," said Midwest City Manager J. Guy Henson. "Without the knowledge and assistance of Capitol Decisions, it is unlikely we would have experienced our level of success in the rebuilding of the hospitality district."